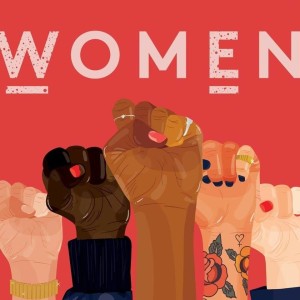 Gracious and Good God –
We praise You for being the One who brings life, who brings us love, who brings hope, who restores – and today, we lift up and thank you particularly for all those who Mother us in our midst. God thank you for our Mothers – for biological, adopted, foster, and step Moms, for single moms and Aunties, for Grandmothers and Godmommas, for teachers and advocates of us all; thank you for Mommys, for Mommas, for Ma and for Madre, for fresh new parents and for skilled mature ones – God we thank you for all those who bring life, who love and lead us, who bring hope and restore.
We also remember those who have gone before us, Women who raised up generations, who suffered and fought and whose bodies brought us life and faith today – oh God, You know what power and what frailty it is to be a Mother. May you be our strength Jesus, may You pour into and refresh us as Mothers and Mother figures, may the Holy Spirit's Power and Truth guide us first, as we guide and raise up others. Daily remind us as Women that we find our strength in you, we flourish when we abide in you, we can speak up and advocate for others when we have your Word in our heart.
And God today we also lift up all those for whom today is difficult – whether this day brings up grief, longing, guilt, or a gap in our own lives; Holy Spirit would you be the Comforter, the Mother figure that we need today; Jesus would your presence fill in our gaps, our memories, our pains, and our unfulfilled dreams; God as you declare in Deuteronomy, would you be to each of us like a Mother eagle who stirs up her nest, protects her young, and helps us fly on strong wings.
God, we declare again to day that You are the source of all life, and we thank you for giving us Mothers in all their many beautiful forms, those who provide, birth, encourage, and strengthen us in our faith and on our journey. In the strong power of Jesus name we pray today – Amen.