For information on guest preaching, teaching workshops, or consulting/strategic planning, contact: Lmverhage(at)gmail.com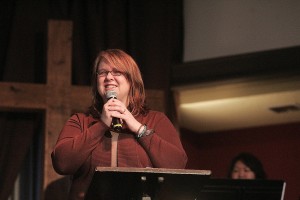 Liz loves preaching and speaking for congregations, campuses, student and women's retreats, and trainings on advocacy/reconciliation/ministry, as well as academic settings.
She also enjoys doing strategic planning and consulting through visits and workshop sessions with churches/orgs. Examples of this work includes:
– Congregational and Community assessments for ministry, growth, and racial/gender diversity
– Asset-Based trainings and strategies in context for non-profits and churches
– Starting or strengthening transformational ministries
– Mentoring and empowering leaders
She has consulted, spoken, and written resources for the issues that she is most passionate about, such as: holistic discipleship, the mission of the church, understanding and living the Word, theology of compassion and justice ministries, healthy non-profit and global missions, faith-based advocacy and political organizing, international development, apartheid and South African churches, leadership and women in ministry, motherhood and identity, ecclesiology, poverty and homelessness, racism and reconciliation, whiteness, and embodying the multicultural church.
I'd love to talk with you further if you're interested in resources or sharing ideas on any of these topics.