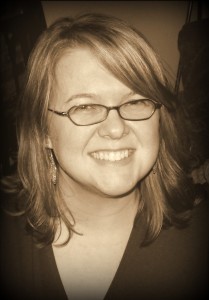 BIO STATEMENT:
Rev. Dr. Liz Mosbo VerHage is an ordained pastor, professor, preacher, teacher, author, community organizer, wife and mom. She is the Pastor of Global and Local Ministries at Quest Church in Seattle, WA, equipping the church to engage in presence, justice, advocacy, compassion and racial reconciliation; is a ministry consultant; and an adjunct theology professor in urban ministry, reconciliation, leadership, missiology, and biblical studies. Liz is passionate about integrating thoughtful theology with lived-out, reciprocal, community-minded justice and discipleship. She has been shaped by years of urban ministry in Chicago and now lives in Seattle with her husband and two children.
LONGER RESUME INFO:
Pastor Liz is a gifted communicator, strategic ministry developer, and dynamic leader with diverse experience in speaking, writing, consulting, racial reconciliation, community organizing and international ministry. Previously she helped plant and strengthen ministries of compassion and justice at the regional and national level for networks of churches, was a pastor at Ravenswood Covenant Church in Chicago, IL, and was a community organizer with Bread for the World as part of the ONE Campaign to make poverty history in Minneapolis, MN. She's also written various pieces for the church and academia, and authored 3 adult curriculum series on compassion and justice, racial diversity, and Covenant Affirmations. Her graduate degrees are in Theology and Community Development, and she completed a Ph.D. in Theology/Ethics at Garrett-Evangelical Theological Seminary and Northwestern in Evanston, IL. She's enjoyed teaching as adjunct and lecturing at several universities and seminaries at the undergraduate, seminary, and DMin level since 2008, including her favorite class – twice assisting a trip to South Africa to study/witness apartheid and the history of the church.
Liz serves in various leadership roles within her denomination where she was ordained in 2006, the Evangelical Covenant Church (ECC), including as chair of the ECC's Christian Action Commission for several years, regional committees, and on the teams that facilitate "Invitation to Racial Righteousness" experiences, "Sankofa Journeys," and "Journey to Mosaic Chicago." She has also been on Advisory Boards for Seattle Pacific Seminary, WellSpring Center for Hope, and the Covenant Quarterly. She also consults with various organizations and churches and is proud to be part of Evangelicals 4 Justice and to have helped found the Young Pietists Movement. Liz enjoys preaching/teaching in both ministry and academic contexts, such as CCDA, The Justice Conference, InHabit, Christ and Cascadia Conference, World Vision, the ECC's Midwinter Conference for pastors, gatherings for women in leadership, the American Society of Missiology, and more.
CONTACT FOR SPEAKING OR CONSULTING:
For more information on speaking engagements, teaching workshops, or consultant work,
visit: http://livingtheology.net/speakingconsulting/
Contact: Lmverhage(at)gmail.com